When exploring a vibrant and culturally rich city like Amsterdam, having a city pass can be a savvy way to save money and make the most of your visit. With several options available, it's important to choose the pass that aligns with your interests and travel style. If you want to know the features and benefits of various Amsterdam city passes keep reading, we will help you select the perfect one for your unforgettable Amsterdam adventure.
Why purchase a city card?
A city card promises discount to attractions and museums in said city. These passes bundle activities together for easier and cheaper exploring. The most popular attractions will be listed with lots of other options. If you know you are going to visit the included attractions, it will likely be a profitable option for your trip!
Besides the discounts that city cards offer, they make choosing activities easier. Most cards have made a selection where you can choose from, making it convenient to pick and choose the best of that list.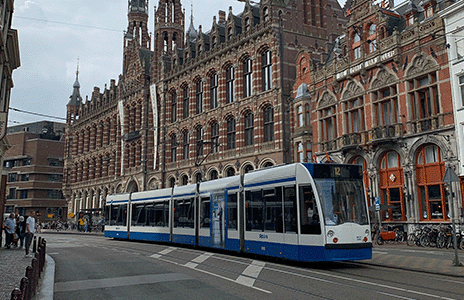 I AMsterdam City Card
The I Amsterdam City Card is a time-based card, you can choose six options, from 24 hours to 120 hours. It is a comprehensive pass, offering free entry to numerous museums and attractions, as well as complimentary public transportation. It is ideal for avid museum-goers and those looking to experience a wide range of cultural sites.
Pro's: many attractions + public transport included
Cons: Time-based; you might have to rush to get your money's worth
List of options can be overwhelming and confusing: not everything is free
Go City All-Inclusive Pass
Go-City has two options for your Amsterdam exploration: the All Inclusive pass and the Explorer Pass.
With the Go City All-Inclusive Pass, you can enjoy unlimited access to a selection of attractions, tours, and activities. Since it has a limited duration, either 2-, 3 or 4 days, you need to plan your activities within the chosen timeframe. This might be challenging if you want to explore at a leisurely pace.
The Go City All-Inclusive Pass is an option for tourists aiming to embark on day trips from Amsterdam or explore the Keukenhof Gardens during spring. It is slighty more expensive than the IAmsterdam card.
Pro's: fun options like a pedal boat
Cons: not many attractions included
Go City Explorer Pass
The Go City Explorer Pass lets you chose a set number of attractions, 3 to 7, to visit. This pass suits those who want to explore at their own pace and have a few key attractions in mind.
This approach takes out the stress of trying to fill your days with as much activities as you can, to make your time-bases pass worth it. However, if you anticipate on exploring more than 7 options, you might find the Go City All-Inclusive Pass or I amsterdam City Card to be more suitable choices.
Pro's: flexible time-wise
Cons: not many attractions included
Explore Pass Amsterdam
The Explore Pass is the new pass to shake up the scene! The pass has a point system and comes in a 50, 75 or 100 Explore Points pass. Once it is activated it is valid for a year. It is the cheapest option of the bunch.
There are some attractions in Amsterdam that every tourists has to see at least once, therefore, they can sell out quickly! With the Explore Pass you order discounted tickets for the most popular attractions months in advance, securing your spot.
It offers a selection of Amsterdam's top attractions, encouraging immersive experiences beyond typical sightseeing. It includes 24-hour access to the Hop on Hop off sightseeing bus, to easily move around the city. This pass balances convenience and personalization. Pre-booked experiences eliminate queues, offering more time to enjoy sites like the Van Gogh Museum without hassle.
Pro's: fully digital
Free hopping on and off the Amsterdam sightseeing bus for 24 hours
Create your itinerary in advance to be sure of a spot
Cons: point system can be confusing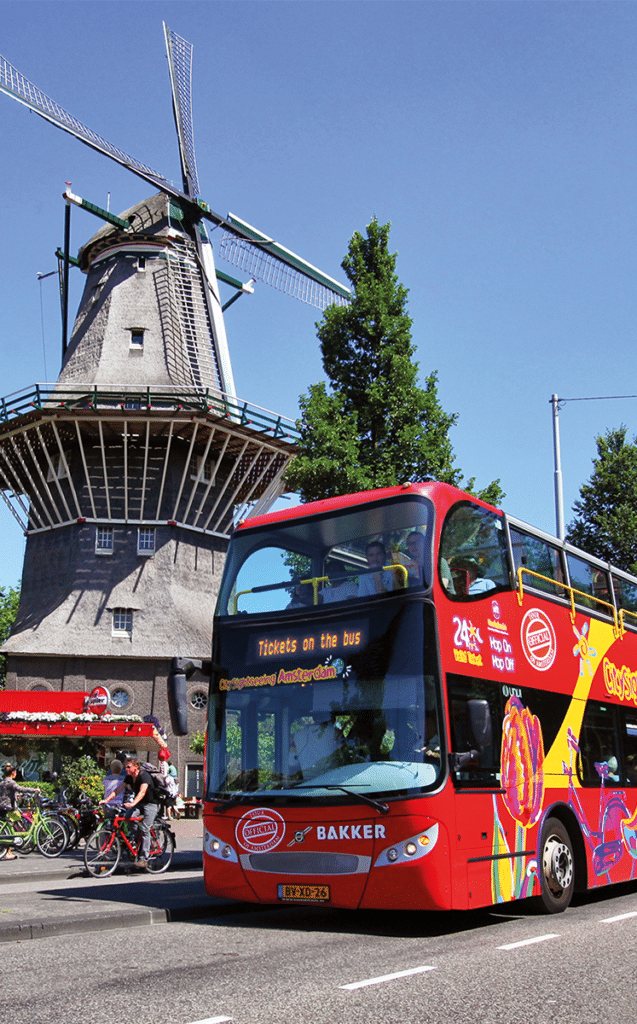 Museumkaart
Must Dutch citiziens are familiar with the Museumkaart. It is an anual subscription that allows you unlimited visits to around 500 museums in the Netherlands.
If you're a museum enthusiast planning to spend extended time in Amsterdam, the Museumkaart might be your ideal choice. It offers unlimited entry to numerous museums across the Netherlands, making it perfect for those who want to delve deep into art and history.
Pro's: free entry to around 500 museums all around the Netherlands
Cons: the card will be send to an adress, which takes 5 days to arrive. It makes more sense for habitants.
You need the physical card to enter the museum.
Only has museums, not attractions.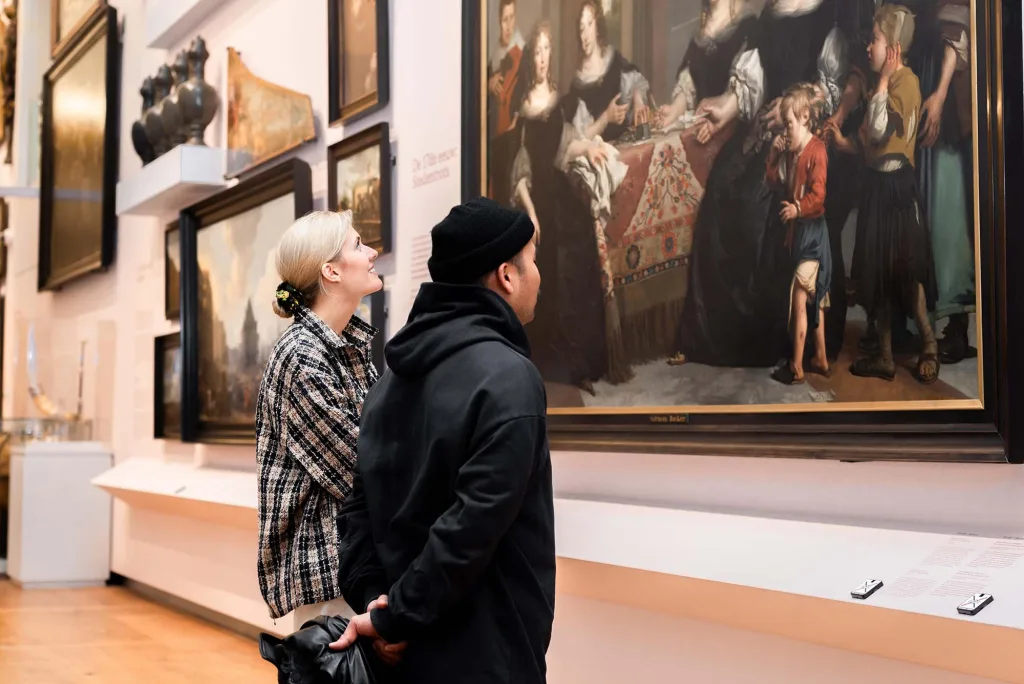 Which Amsterdam city card is the best?
Choosing the right Amsterdam city pass depends on your preferences and travel style. The Explore Pass prioritizes flexibility and lets you tailor your experience, the I Amsterdam City Card offers a comprehensive package, the Go City Pass allows for customization, the Museumkaart is a god option for art enthusiasts and the Explore Pass offers an easy to use system and lots of options. Evaluate your interests, duration of stay, and preferred attractions to find the pass that suits you best. With any of these passes, you're sure to unlock the treasures of Amsterdam with ease.